Everyday, lots of data travels across Usenet. Like other areas of the internet, not all users have the best intentions. Cyber-criminals and other bad actors are unfortunate by-products of large online communities. Fortunately, SSL connections keep your data safe. So, what are SSL connections and how do you use them? We explain.
What Are SSL Connections?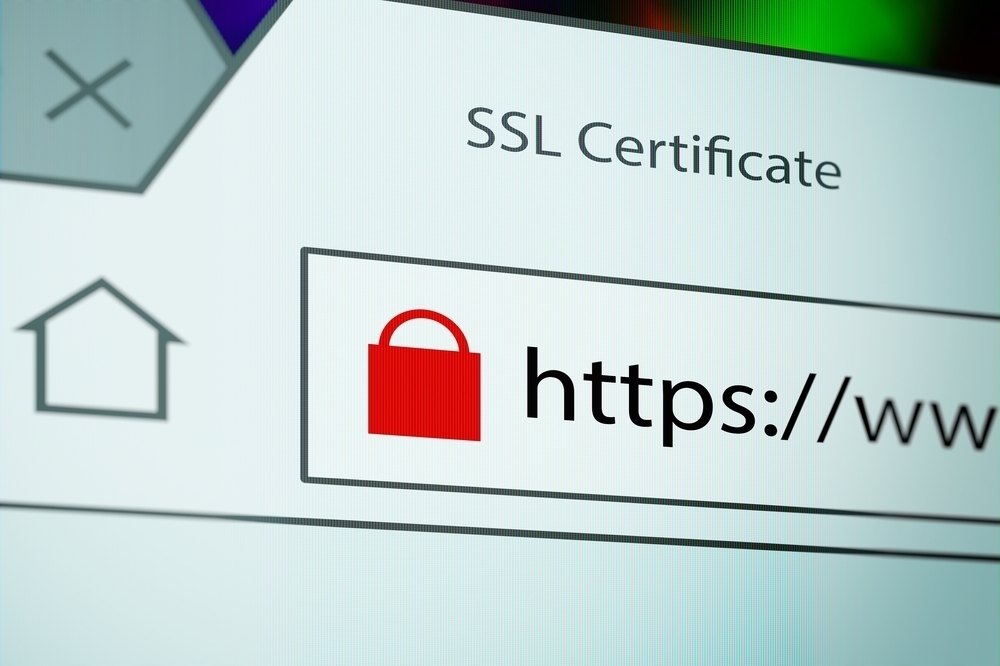 SSL stands for Secure Sockets Layer. It is a cryptographic protocol used to secure communications over computer networks. Using SSL connections encrypts your data. This prevents your data from being intercepted by unintended recipients.
Examples of SSL use in popular applications:
Online banking

Email messaging

Instant messaging services

Voice-over-IP (VoiP) Calls
Sensitive data SSL protects:
Credit card and other financial information

Social security numbers

Login credentials, such as usernames passwords
Newshosting SSL Connections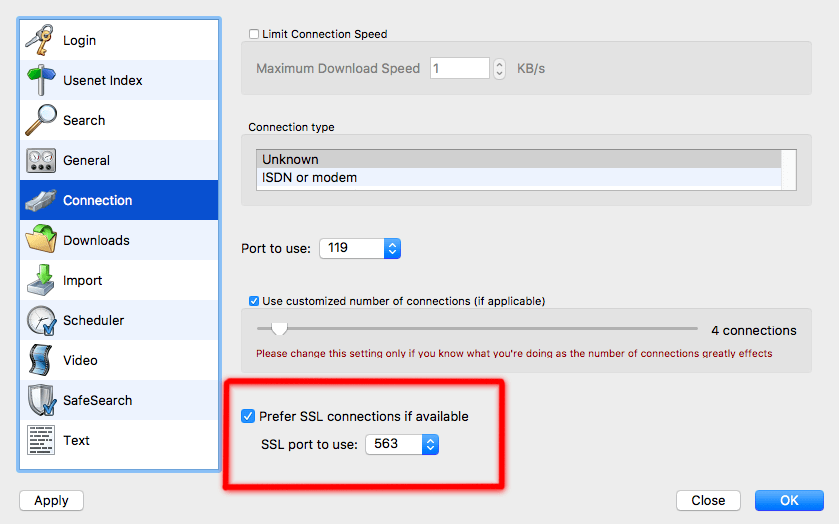 SSL connections are free with all Newshosting accounts. Because they're included at no extra cost, we highly recommend you use them.
Newshosting's SSL encryption is 256-Bit. 256-Bit is the encryption standard used by governments and militaries around the world to secure classified information.
To use SSL connections you must connect to an SSL port. In the Newshosting Usenet Browser, navigate to Preferences>Connection. Make sure you check the "Prefer SSL connections if available" box. Usenet settings vary from newsreader to newsreader, so your configuration process may be different if your'e not using the Newshosting client. For  more information about server settings, refer to this guide. For server and port information, see below:
[table id=5 /]
Do SSL Ports Hurt Usenet Speeds?
You should view SSL ports as mandatory. Use of SSL ports protects data that could otherwise be vulnerable.
You may find those that suggest standard ports are preferable. Those arguments almost always focus on connection speed. Many people believe that SSL connections slow down speed.
In theory, they may be correct. The process of encryption can slow down connections. In practice, however, it is not that simple.
Throttling
When you use a standard port, it exposes your web traffic. This means your ISP can track all your activity. ISPs are notorious for monitoring web traffic and slowing down connections when their customers use a lot of bandwidth. This process is called throttling.
Usenet is a massive global community. Millions of users exchange ideas, information, and data every day. The result of those exchanges is a lot of bandwidth usage. So, if you connect to Usenet through a standard port, your ISP could very likely throttle your connection.
SSL connections, though, allow you to avoid throttling altogether. If you connect through an SSL port, your ISP will not be able to track your actual activity. So, while the process of encryption might technically slow down your speed, so might the use of a standard port.
In the end, any speed difference is negligible. Ultimately, you should always use SSL if possible. If you are struggling to maximize your speeds, you may need to tinker with your connections or troubleshoot your connection.