Newshosting Plan Customizer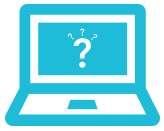 Knowing which Usenet account type to choose can be difficult, especially for new Usenet users. Newshosting is dedicated to bringing you a Usenet experience that is second to none. We at Newshosting want you to have a Usenet plan that meets your specific Usenet needs by offering you a customized plan level that will match your Usenet usage level. Newshosting does not want you to pay anymore than is needed for you to be able to connect and enjoy all that the Usenet has to offer. To help new and returning Usenet users, Newshosting has created the NH Plan customizer to help you determine which Newshosting plan will best match your Usenet needs.
To use the NH Plan Customizer answer the questions below and the NH Plan Customizer will choose the plan that is right for you.