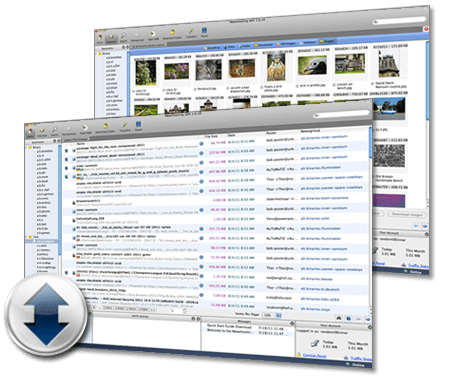 Here at Newshosting we strive to bring you the best Usenet experience on the planet. Being the total Usenet geeks that we are, we knew that to achieve such a feat we would need the most reliable and scalable servers coupled with lightening fast network backbones to deliver your newsgroup articles when and where you want them. But more than that, we wanted to enhance our user's overall desktop experience and change the way our users explore and enjoy the Usenet. After much development and creativity from some of the Usenet's most seasoned users, we feel that we have created a Usenet App that will do just that – change the way you experience and enjoy the Usenet. We have created what we call the Newshosting Usenet Browser. The Newshosting Usenet Browser is capable of searching through all the article posts in the binary newsgroups as well as supporting full article posting ability to carry on discussions with any of the other users in the Usenet community. With the Newshosting Usenet Browser's elegant user interface, browsing and posting in the newsgroup discussion groups is quick and easy.
After trying our Usenet browser, you will quickly see why what we say to our competitors is hands down absolutely true – Our Usenet is Better Than Yours! Saving the best for last,  the Newshosting Usenet Browser is completely free for all of our users! Grab an account today and experience Usenet in a way that will send you and  your computer into orbit.
Newshosting Usenet Browser Features Include:
Multi-OS support (Windows, OSX and Linix)
Built-in search
Newsgroup finder
Discussion newsgroup browser
Multi-tabbed browsing
Preview
Image Center (Viewer)
 Auto decompression, unpack and repair
Transfer scheduler (Transfer articles at the times you choose)
SafeSearch filter mode
How Do I Get Started with Newshosting
To get started using the Usenet today, grab an account then install our free Newshosting Usenet Browser and begin exploring the Usenet right away! If you need help deciding which Newshosting account is right for your needs, head on over to our Newshosting Plan Customizer and we'll help you pick the plan that fits you.
Question and or Comments:
If you have any questions, comments or concerns contact us anytime 24X7 by sending an email to support@newshosting.com – We look forward to hearing from you