When we created the Newshosting Usenet Browser, we designed and built its features to give our users the best Usenet experience around, from posting articles in the text groups, to transferring file groups in the binary newsgroups. To deliver the best experience, we focused on delivering features that are most important to our users and one of those features is the ability to control your downloads.
To give our users ultimate control over their downloads, we added the Download Scheduler to Newshosting's Usenet Browser to control when files are downloaded. Using our Download Scheduler, you can set your own schedule of exactly what days of the week and what times of the day you would like the Newshosting Browser to download files that have been added to your transfers queue. Unlock the power of automated downloading and broadband speed control by using our Download Scheduler to download when you're not using the internet or at off peak times.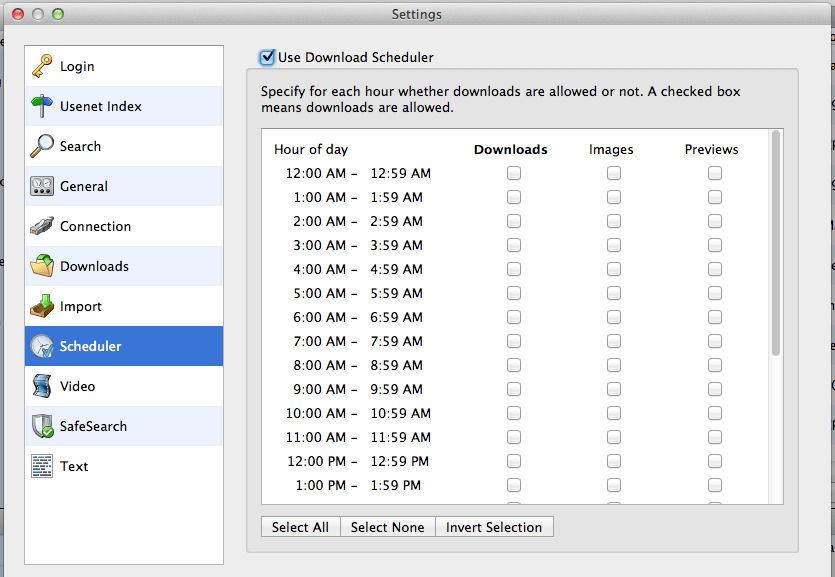 The Newshosting Usenet Browser and Download Scheduler are available for free to all Newshosting users – To get started with Newshosting Usenet, grab an account today!