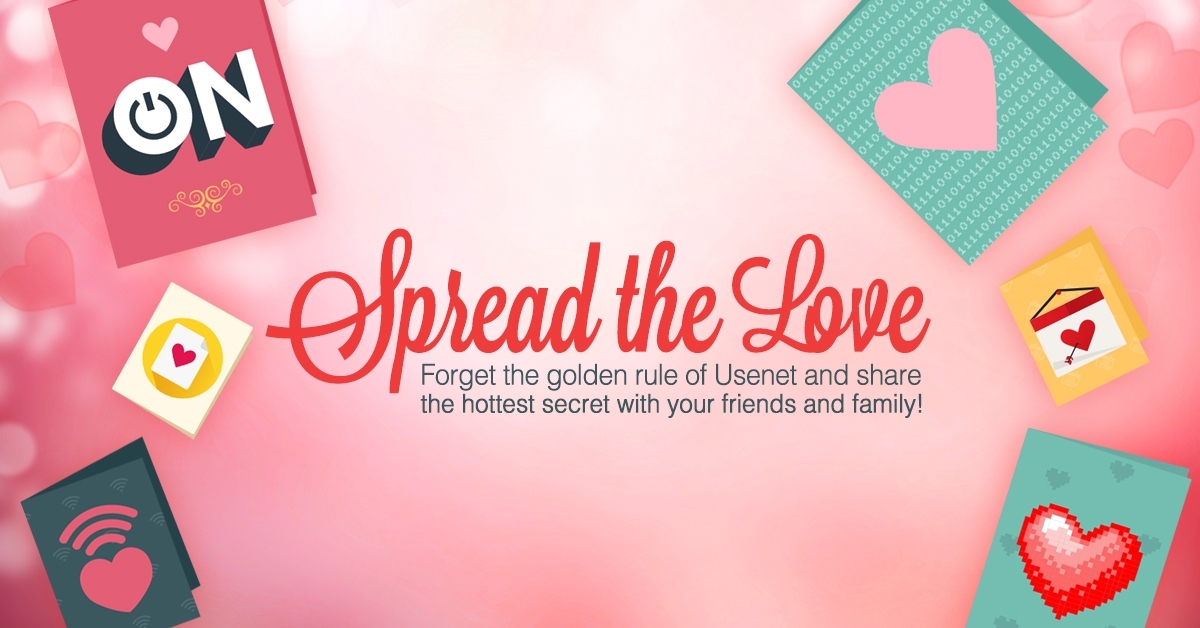 It's been widely accepted by the community-at-large that the first rule of Usenet is that you don't talk about Usenet. Users have been keeping mum about the platform for a long time, but we think it's time to break that first rule. We want to share the best-kept secret on the 'net with the world – it's time to share the wealth and Spread the Love!
Enter to Win
We love our users – I mean obviously, right? We wouldn't be here without you all! That's why we jumped at the opportunity to give you a little somethin' somethin.' Enter to win a FREE month of our XL Powerpack plan using the Rafflecopter widget on this page. Earn additional entries by following Newshosting on Twitter or by subscribing to our monthly newsletter!
How to Enter
Complete the Easynews Love Letters Campaign entry form.
Promotion Dates
Entries will be accepted from February 6 until February 20, 2015.
Winner Notification
Winners will be selected at random will be chosen from all of the submitted entries from the Newshosting Valentines Day Card entry form. Winners will be notified via email within 30 days of the conclusion of the promotion.
Longtime Love
For our existing and long-term subscribers, we wanted to offer a love more satisfying. Take advantage of our Partner Special – a special rate of $99.99 billed annually for unlimited Usenet access and free VPN service! This special rate will not be publicly available for long so now is the time to take the plunge and commit!