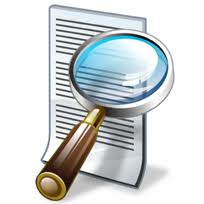 With over 100,000 newsgroups and 10 terabytes of data transferred daily, the Usenet is loaded with all kinds of information. Searching through all of that information can be tedious and difficult. Now with the power of the integrated search technology in Newshosting's Usenet browser, searching the Usenet is a breeze. Newshosting's integrated search and comprehensive index allows all of our users to search the entire breadth and depth of each newsgroup on our servers ensuring that they can see even the most up to the minute posts. The Newshosting Usenet Browser's integrated search will truly change the way you explore, experience and enjoy the Usenet.
Getting Started with Newshosting:
If you are unfamiliar and new to Usenet, you can get a jumpstart on things by checking out our what is Usenet student's corner. Once your ready to give us a try make sure you visit our Newshosting Plan Customizer and let us help you pick the account that is right for you. Get started today – Signup here!
Questions and or Comments:
If you have any questions, comments or concerns contact us anytime 24X7 by sending an email to support@newshosting.com – We look forward to hearing from you