You've asked for it and we're listening. Newshosting is happy to announce the latest release of our Newshosting Usenet Browser! The development gurus here at Newshosting have been hard at it, striving to bring you the best Usenet user experience out there. Our latest version 1.3.2 has several improvements and bug fixes that ultimately translate into an even better Newshosting Usenet experience.
Newshosting Usenet Browser 1.3.2 Release Notes
New Features:
Supports the upcoming Windows 8 and Mac OS X 10.8 Mountain Lion* (Based on the current developer releases)
Windows: Before installation the installer checks if there's an updated version online and if so installs the updated version instead of the older one.
Improvements:
All 3rd party libraries like SSL, UnRAR etc. have been updated to the latest version.
Improved support for Mac OS X 10.7
Timeout-behavior has been optimized.
Bug fixes:
Password protected archives are no longer deleted upon unsuccessful file extraction.
Mac OS: The tray icon has been removed. This solves display issues on non-standard Mac OS X desktops.
Queue priority editing has been fixed.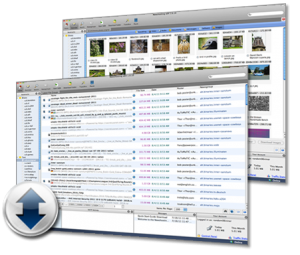 How Do I Get the Newshosting Usenet Browser?
New users can download the latest version right away when signing up. Current users can download it within the Newshosting account control panel here or wait until they are prompted to upgrade within the browser itself.
How do I get Started w/ Newshosting?
To get started using the Usenet today, grab an account then install our free Newshosting Usenet Browser and begin exploring the Usenet right away! If you need help deciding which Newshosting account is right for your needs, head on over to our Newshosting Plan Customizer and we'll help you pick the plan that fits you.
Questions / Comments:
If you have any questions or comments about Newshosting Usenet, you can connect with us using any of our social media channels linked above or you can always email our support gurus directly at support@newshosting.com.