In the true spirit of the Usenet, we are always looking to connect with new friends all over the globe. Providing excellent customer service and spurring the growth of the Usenet has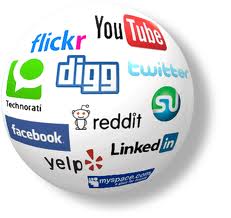 always been our two primary goals at Newshosting. With over 1400+ days of retention and over 110,000 newsgroups, people continue to spread their thoughts, ideas and creationsand the Usenet continues to grow day by day. With your help we think we are well on our way to meeting our goals.
At Newshosting, we think one of the cornerstones of excellent customer service is having clear, continuous and on going conversations with our customers – We want to hear from you guys! We want to know what you think about our free Newshosting Usenet Browser or what features you would like to see added. To help us better connect with you, we have several social media channels online that you can use to talk to us anytime –
Follow Us On:

Facebook  – See our latest updates and specials.
Twitter       – Connect with us if you have a question or tidbit.
Google+    – Share something cool you did this summer.
YouTube   – Find videos to help you get started with Usenet.
New to Usenet?
If you're new to Usenet and would like to know what the Usenet is all about, check out our what is Usenet section. In there you will find all sorts of great info to get you familiar and comfortable with Usenet.
How do I get Started:
To get started using the Usenet today, grab an account then install our free Newshosting Usenet Browser and begin exploring the Usenet right away! If you need help deciding which Newshosting account is right for your needs, head on over to our Newshosting Plan Customizer and we'll help you pick the plan that fits you.
Questions / Comments:
If you have any questions or comments about Newshosting Usenet, you can connect with us using any of our social media channels linked above or you can always email our support gurus directly at support@newshosting.com