Newshosting is very happy and pleased to offer our Newshosting Usenet Browser for free for use by all of our users. With the Newshosting Usenet Browser, we have tried to bring our users the best possible Usenet experience by striving to give you the features you're looking for in today's best of the best Usenet newsreader clients. To that end, we have included some of the coolest features in modern newsreaders to date. One of these great features is automatic downloads. The Newshosting Usenet Browser can automatically queue up and download NZB files from your favorite NZB source. To use the automatic download feature, all you have to do is setup an NZB folder for Newshosting to watch and Newsosting will detect any new NZBs that appear in that folder and download them. To setup your "NZB Watch" folder in your Newshosting Browser, follow the instructions below:
Windows / Linux: Open Newshosting and Go to OPTIONS > SETTINGS > IMPORT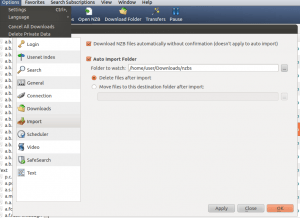 MacOSX: Open Newshosting and Go to PREFERENCES > IMPORT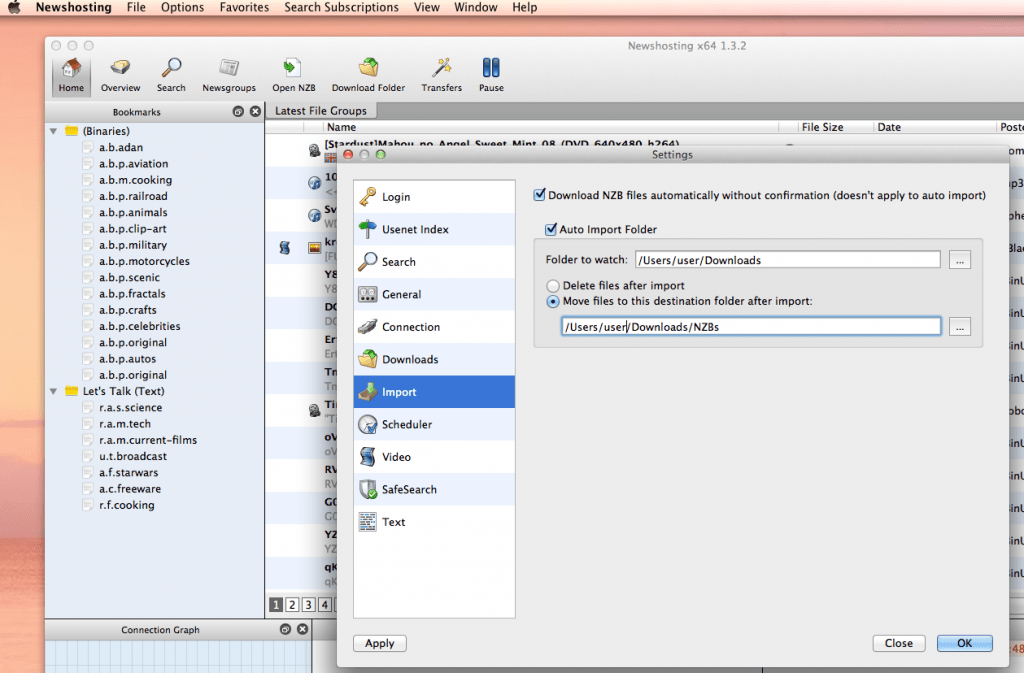 To get started exploring the greatness that is Usenet right away, get your Newshosting Account today!