Newshosting's Usenet Browser seeks to give all of our users the richest Usenet experience on the web. Our free browser can be used to explore all facets of the Usenet from transferring binary content, to posting text messages in the text groups and even discovering all kinds of amazing images available for download across thousands of newsgroups. The Newshosting Browser is packed full of cool features, but one of our favorite features is the image viewer. Newshosting's built-in image viewer allows our users to browse, select and download images from the binary picture newsgroups on the Usenet. To start browsing the picture groups right away, add your favorite picture groups to your bookmarks by clicking on the newsgroups button, typing in your search terms like "pictures" to get a list of picture groups and then double click your favorite groups – this last step will add them to your bookmarks. Finally, to open the image viewer, click on your favorite picture group listed in your bookmarks. Once inside the image viewer, you can view thumbnails of images in the newsgroup and select the images you like and transfer them all with one click – Get your picture on with the Newshosting Usenet Browser!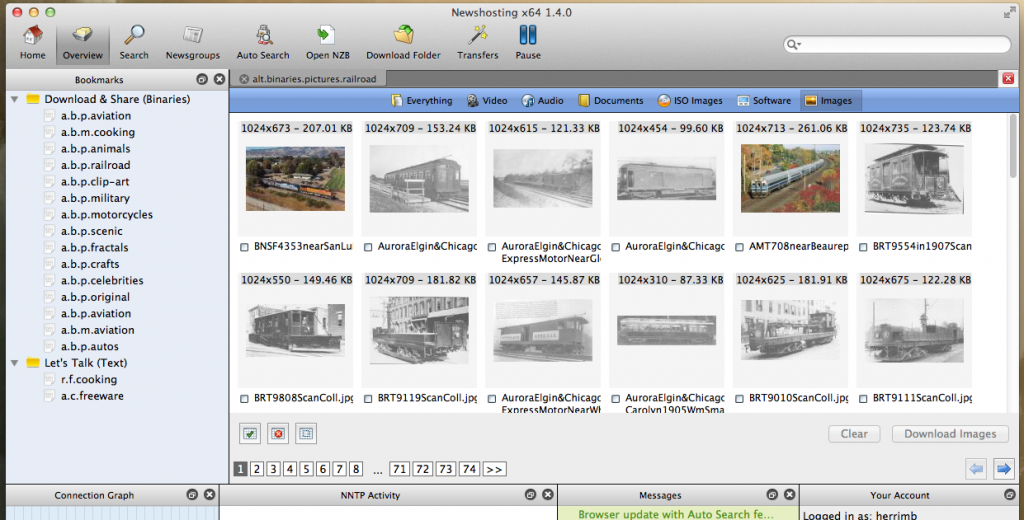 Get Started Using Usenet
To get started enjoying your Usenet experience with Newhosting, signup here using our special discount prices! If you have any questions or comments for Newshosting, contact us by sending an email to support@newshosting.com.